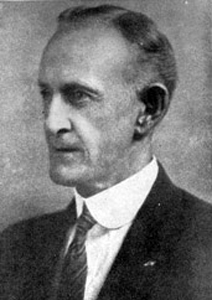 In 1915, James Franklin Jaudon, a successful Miami businessman and owner of a real estate company, envisioned an east-west highway through the South Florida swamp, allowing goods to reach other parts of the state more quickly. The retired army captain also saw lots of business potential along this would-be highway.
After several years working on the Tamiami Trail out of Miami, he and his company, the Chevelier Corporation, broke ground in 1921, on Chevelier Road, later named Loop Road. And along this road, would be the town of Pinecrest. Billed as the "next Miami," he envisioned dozens of residential blocks, a school, and community center.
However, by 1923, funds ran out and Barron Collier (who was already hard at work with his grapefruit enterprise about 20 miles to the west) offered to provide the finances to complete the Tamiami Trail under the condition that the state form a new county named Collier. The state accepted, carving the new county out of the southern part of Lee County. One year later Collier convinced the state to reroute the Tamiami Trail to its current path through his county since he was providing the finances. This decision effectively bypassed Loop Road, and would prove disastrous for James Jaudon's plans for Pinecrest.
By the 1930s, the Pinecrest community was primarily a logging town with approximately 200 residents at its peak. It had a saw mill, a public school, general store and filling station, mess shack and bunk house, but little else.
After very limited development along Loop Road, Chevelier Corporation filed for bankruptcy in 1937, and sold the 207,000 acres it held in South Florida to the Federal Government. Portions of this land would eventually become part of Everglades National Park.