Traffic And Travel Tips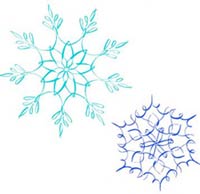 Park roads are winding and shoulders are narrow. The maximum speed limit is 35 mph in most areas. Allow plenty of travel time during your visit.
Winter Driving at Bighorn Canyon
In the park, practice safe winter driving :
Reduce your speed
Keep your headlights on for visibility
Allow extra distance between vehicles
Stay well back when following plows
Use low gears, especially when driving downhill
Never stop or park in a traffic lane.

Did You Know?

Fort C.F. Smith, was the most isolated of the posts which guarded the Bozeman Trail. Active from August 1866 to July 1868, it was under constant threat from the Sioux and Northern Cheyenne tribes during Red Cloud's War. The U.S. government was forced to abandon the fort and trail. Some historians have called this conflict, "the first war the United States ever lost." More...