Ranger Programs
Come For Inspiration, Interpretation and Information
Join a park ranger for an interpretive talk at one of our many interpretive programs. A variety of summer programs are offered at Bighorn Canyon. All ranger programs in Bighorn Canyon are free and do not require you to sign up in advance. Programs will be given each weekend during 2012 throughout the summer season (mid-June to mid-August) in both the North and South Districts.
In the North District, programs are given at the Afterbay Campground Amphitheatre at 8:00 p.m on Saturday nights.
In the South District, programs are given at the Horseshoe Bend Campground Amphitheatre at 8:00 p.m. on Fridays and Saturdays.
Intermittent tours of the Historic Ranches will be given several times during the summer. For more information call: 307-548-5406.
Whether you seek a short interaction or plan to fill multiple days attending these programs, park rangers are here to help you understand, appreciate, and take care of your park.
Did You Know?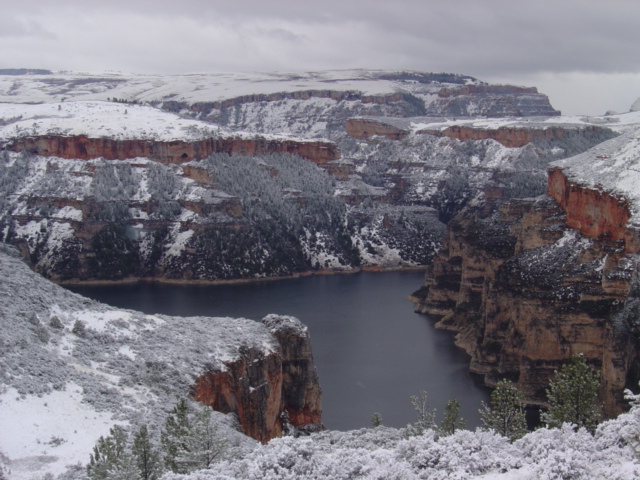 The Crow Reservation may be the largest in the state of Montana at 2.2 million acres, but consider that when first established by treaty in 1851 it was over 38 million acres in size. In relative size it was once larger the current land area of Georgia, today it is about twice the size of Delaware. More...