Current Launch Ramp and Road Conditions
Boat Launch Conditions
Update: Monday July 28, 2014 8:00 AM
as of last update, subject to change without notice

North District
Ok-A-Beh Road - Open
Ok-A-Beh Ramp - Open
Ok-A-Beh Marina - Open Docks in at Black Canyon

South District


Horseshoe Bend Ramp- Open

Barry's Landing Ramp - Open
Kane Ramps - Open

Lake Report
Bighorn Lake level: 3639.74

Click here for more on Current Lake Levels
River Flow
Bighorn River flow 3,296.6


Road Conditions
Updated July 22, 2014 at 4:00 PM
The week of July 21st, the crews will be crack sealing on the Bighorn Canyon Visitor Center Parking lot. The parking lot will be closed to traffic from 7 am on July 22 to 6 pm on July 23. It will open again for traffic on July 24.
The week of July 28th, the crews will be back in the North District micro sealing the parking lots. On July 28th, the Fort Smith airstrip will be closed as crews complete micro sealing in that location. The crew will move to the to the Afterbay Ranger Station and the Ball field on July 29th, to the BOR parking and NPS maintenance parking areas on July 30th and 31st. All areas will be closed as micro sealing occurs.
Did You Know?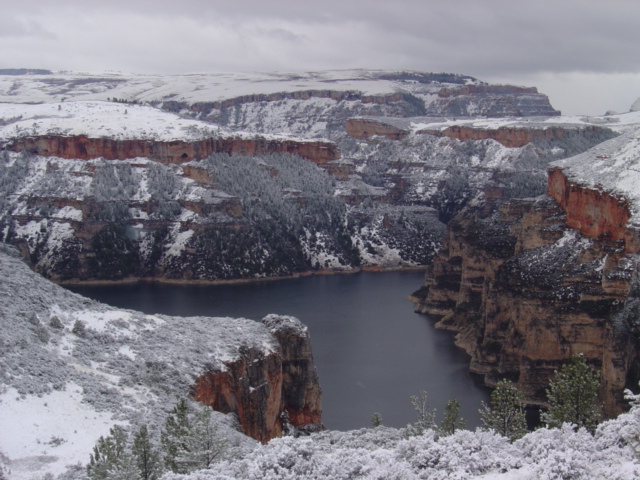 The Crow Reservation may be the largest in the state of Montana at 2.2 million acres, but consider that when first established by treaty in 1851 it was over 38 million acres in size. In relative size it was once larger the current land area of Georgia, today it is about twice the size of Delaware. More...