Social Networking Page
Stay connected and learn what is happening in Bighorn Canyon National Recreation Area. We want to connect with you, and keep you connected to us, by meeting you at the places you are currently at, and where you expect us to be. Learn more below.
Twitter
Follow BighornCanynNRA on Twitter and receive updates on breaking news in the park, social events, and "what is happening now". We use Twitter as a one-way communication tool only.
Facebook
Bighorn Canyon National Recreation Area has a Facebook Page. Here, you will be able to share with others your experiences in Bighron Canyon, learn what is happening in the park, see amazing photos and get important updates in a matter of moments.

ITunes and Podcasts
The National Park Service has posted several podcasts for your viewing. Search for "National Park Service" at www.iTunes.com.

An independent website - New Media in National Parks - is also worth a look.
Blogs
In the very near future Bighorn Canyon's Interpretive Division will begin blogging. Our goal will be to give you a view of the park through our own experiences living and working in one of the world's most beautiful places. A unique perspective is sure to be shared. Stay tuned!
The Ranger Zone

Many parks offer junior ranger programs on-line.

Download iTunes

for free here
Did You Know?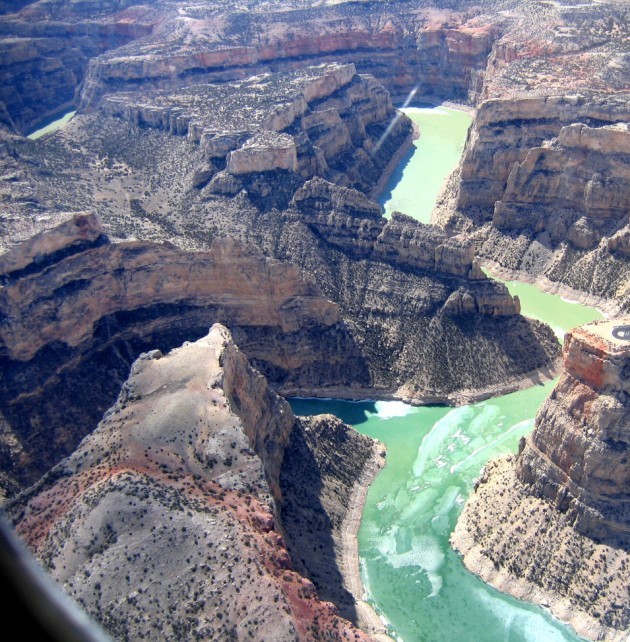 Long before the Bighorn River was tamed by the Yellowtail Dam, the roiling waters through the canyon were feared. During spring snowmelt, the water turned into a raging torrent, a combination of whirlpools, rapids, and eddies. Conversely, the river through the canyon had a reputation for being placid by late summer, when dry heat and lack of rainfall turned it into a sedate stream. More...