OK-A-Beh Swim Beach To Reopen
Date:
August 2, 2011
Bighorn Canyon National Recreation Area is pleased to announce that the Ok-A-Beh swim beach will be reopened no later than Friday morning, August 5th. National Park Service lifeguards are on duty 11:00 a.m. – 7:00 p.m. Friday – Sunday and 10:00 a.m. – 6:00 p.m. Monday – Thursday.
If you have questions or need more information please contact the Afterbay Contact Station at 406-666-2452, or Park Headquarters at 406-666-3305, or visit our website at www.nps.gov/bica.
Did You Know?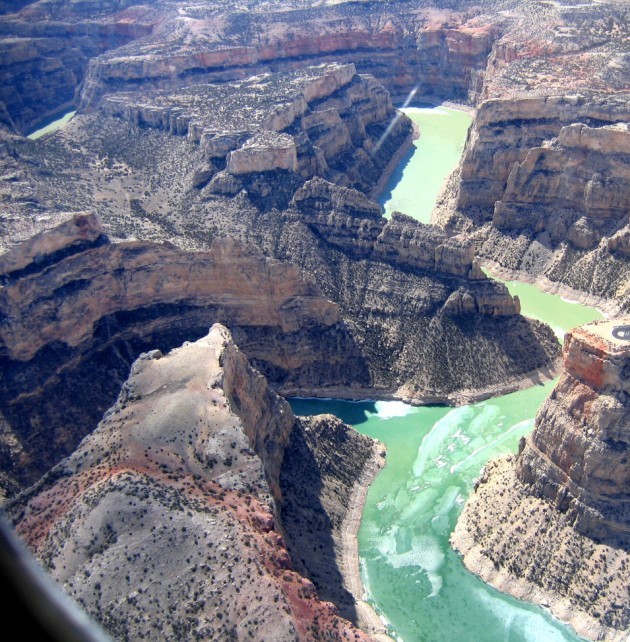 Long before the Bighorn River was tamed by the Yellowtail Dam, the roiling waters through the canyon were feared. During spring snowmelt, the water turned into a raging torrent, a combination of whirlpools, rapids, and eddies. Conversely, the river through the canyon had a reputation for being placid by late summer, when dry heat and lack of rainfall turned it into a sedate stream. More...