NATIONAL PARK SERVICE IS NOW ACCEPTING APPLICATIONS FOR A COMMERCIAL USE AUTHORIZATION TO SELL BOAT GASOLINE AT THE HORSESHOE BEND MARINA
Date:
March 3, 2011
The National Park Service is now accepting applications for a Commercial Use Authorization to sell Boat Gas at the Horseshoe Bend Marina for the 2011 summer season. Persons interested in selling and distributing boat gasoline for Visitors at Horseshoe Bend Marina in the Bighorn Canyon National Recreation Area must do so under a Commercial Use Authorization.
Persons interested must meet all Wyoming State Department of Environmental Quality Standards. Applications will be accepted through March 31, 2011 and must be submitted to Kevin Tillman-Chief Ranger, PO Box 7458, Fort Smith Montana 59035. For more information, please contact Kevin Tillman at (406) 666-3316
Did You Know?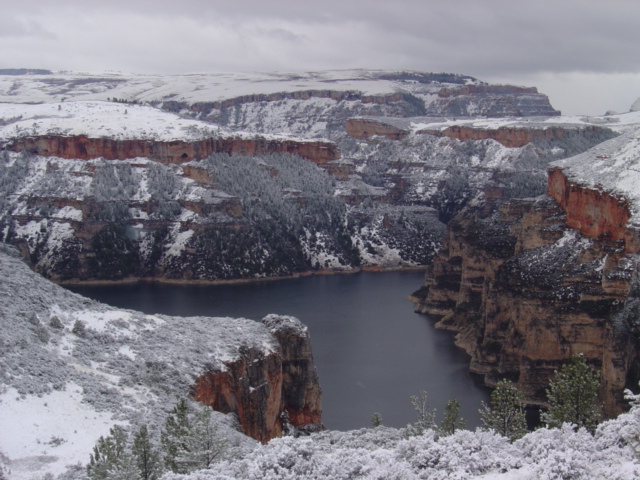 The Crow Reservation may be the largest in the state of Montana at 2.2 million acres, but consider that when first established by treaty in 1851 it was over 38 million acres in size. In relative size it was once larger the current land area of Georgia, today it is about twice the size of Delaware. More...