NATIONAL PARK SERVICE ANNOUNCES OK-A-BEH MARINA WILL BE OPEN WITH LIMITED OPERATIONS OVER MEMORIAL DAY WEEKEND
Date:
May 24, 2011
The National Park Service announces that the Ok-A-Beh Marina will only be open under limited operations during the Memorial Day weekend due to recent flooding and road closures. The Marina slips and docks will be open to the public this Memorial Day weekend, however, gas and other services will not be available.
Due to road construction at St. Xavier, heavy vehicles are not recommended to cross the bridge at this time. The National Park Service anticipates the Marina and all facilities will be open June 3, 2011 when repairs have been completed on the bridge and roads.
Did You Know?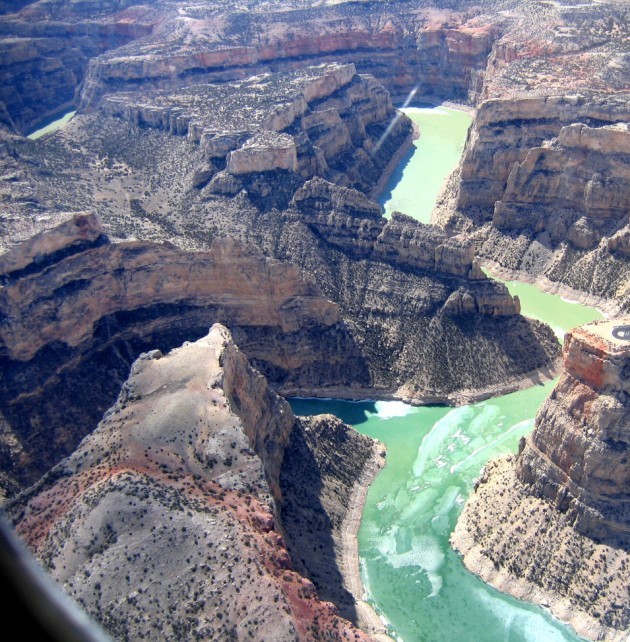 Long before the Bighorn River was tamed by the Yellowtail Dam, the roiling waters through the canyon were feared. During spring snowmelt, the water turned into a raging torrent, a combination of whirlpools, rapids, and eddies. Conversely, the river through the canyon had a reputation for being placid by late summer, when dry heat and lack of rainfall turned it into a sedate stream. More...