Fee Free Weekend April 19-20
Date:
April 18, 2014
Contact:
Christy Fleming
, 307-548-5406
April 19-20, Fee Free at Bighorn Canyon
Go Wild this weekend for horses, geology, history, fishing, and boating at Bighorn Canyon National Recreation Area.
The National Park Service is celebrating National Park Week April 19-27, 2014. To celebrate the National Park Service is offering an entrance fee free weekend April 19 and 20, 2014, at all NPS sites that collect an entrance fee. This year's theme is Go Wild.
In a national press release on December 19, 2013, National Park Service Director Jonathan B. Jarvis announced nine free admission days to America's National Parks.
The following are the remaining 2014 entrance fee-free days:
August 25: National Park Service's 98th birthday

September 27: National Public Lands Day

November 11: Veterans Day
Did You Know?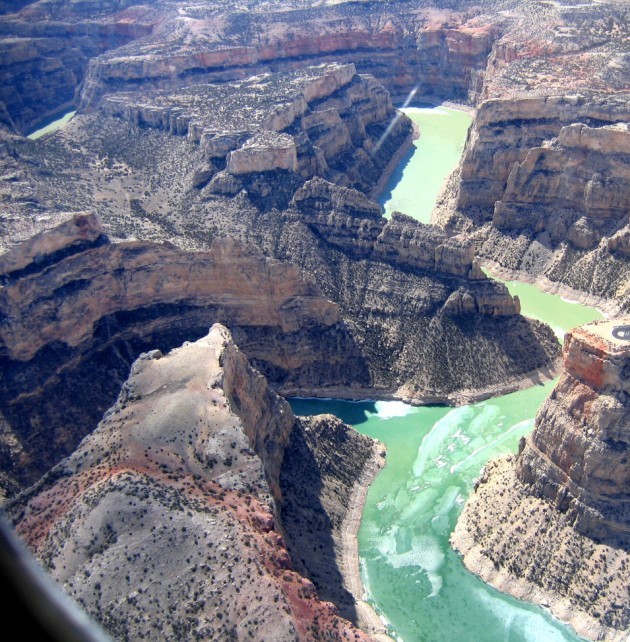 Long before the Bighorn River was tamed by the Yellowtail Dam, the roiling waters through the canyon were feared. During spring snowmelt, the water turned into a raging torrent, a combination of whirlpools, rapids, and eddies. Conversely, the river through the canyon had a reputation for being placid by late summer, when dry heat and lack of rainfall turned it into a sedate stream. More...