Cottontail Rabbit
NPS
Cottontails are the true rabbits. In particular, the Desert Cottontail calls Bighorn Canyon home. The range of this cottontail just reaches the southern edge of the Northern Rockies. Its habitat is the open, arid sagebrush areas common throughout the recreation area.
In size, they are generally small with dark ears and short legs. These rabbits take over vacant burrows or make shelters in brush heaps. Litters average about four or five completely helpless babies, which will be ready to leave the mother in about two months.
Did You Know?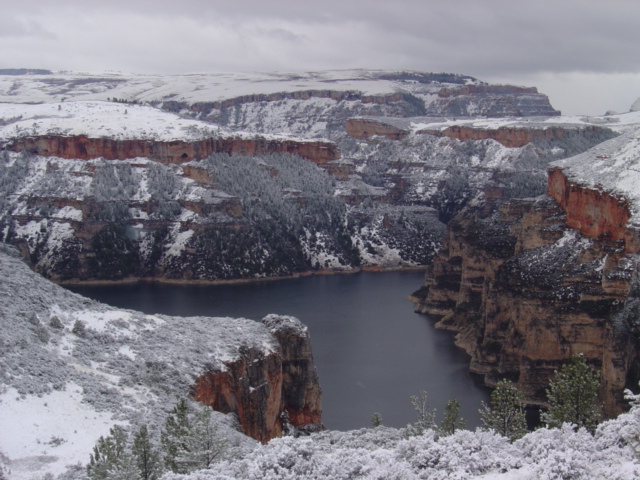 The Crow Reservation may be the largest in the state of Montana at 2.2 million acres, but consider that when first established by treaty in 1851 it was over 38 million acres in size. In relative size it was once larger the current land area of Georgia, today it is about twice the size of Delaware. More...