Popular Bighorn Canyon Titles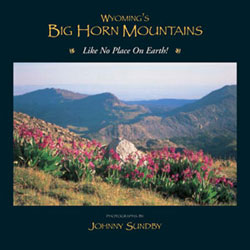 WYOMING'S BIG HORN MOUNTAINS-- Like No Place on Earth! $15.99
Located in north central Wyoming, these mountains have remained largely unchanged since Crazy Horse and other Sioux and Cheyenne escaped to them after Custer's defeat at the Little Bighorn in 1876. Visitors today can still enjoy the towering cloud-capped peaks, crystal-clear streams and glacial lakes, playful wildlife, stunning wildflowers, and panoramic vistas that are truly "Like No Place on Earth!"

EXACTLY IN THE RIGHT PLACE: A HISTORY OF FORT C. F. SMITH, MONTANA TERRITORY, 1866 – 1868 by Barry J. Hagan, C. S. C. $35.00
Father Hagan has breathed new life into these records and has synthesized them into a spellbinding story that even the most sophisticated Indian War scholar must admit is the definitive work on the subject.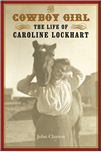 Cowboy Girl The life of Caroline Lockhart $21.95 This is the true story of a woman whose work and life teetered between realism and romanticism and who wrote novels "like a man" yet ran her businesses and love affairs like a liberated feminist.

Among Wild Horses $18.95
In the Pryor Mountains, along the state line between Montana and Wyoming, lives a band of wild horses — the Pryor Mountain Mustangs — descended from the original Spanish horses brought over by the Conquistador's.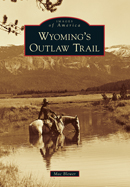 Images of Wyoming's Outlaw Trail $21.99
A historic and folkloric path that meandered from Canada to Mexico, the Outlaw Trail was used by outlaws such as Butch Cassidy, the Sundance Kid, and the James brothers. Following existing Western routes such as the Oregon Trail, the highway connected towns and natural hideouts essential for bandits escaping the law.

The Adventures of Cloud DVD $30.00
Now you can watch all three Cloud programs on one DVD! "Cloud: Wild Stallion of the Rockies", "Cloud's Legacy: The Wild Stallion Returns", and "Cloud: Challenge of the Stallions" plus bonus footage and special features!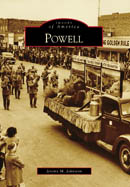 Images of Powell $21.99
By 1909, the completion of the Garland Canal brought water to the arid lands in the central Bighorn Basin, transforming the high plains desert into irrigated farmland. Homesteaders and businessmen poured into the region and established the town of Powell, named after famed government explorer John Wesley Powell
If you are interested in these or other titles you can contact the Bighorn Canyon Visitor Center at 307-548-5406.