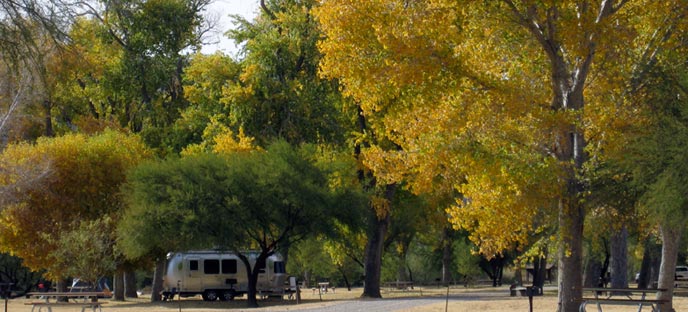 NPS/Jennette Jurado
The National Park Service operates three developed frontcountry campgrounds:
The concession-operated Rio Grande Village RV Campground (with full hook-ups) is also located at Rio Grande Village. For reservations call 1-877-386-4383 or 432-477-2293.
NPS Campground Reservations
A limited number of campsites in Rio Grande Village and the Chisos Basin campgrounds are reservable from November 15–April 15. Reservations may be made up to 180 days in advance by visiting recreation.gov or by calling 1-877-444-6777. Big Bend National Park cannot make reservations. more...
Camping Limits

Visitors can stay in the park up to 14 consecutive nights in either a front or backcountry site, with a limit of 28 total nights in the park in a calendar year. Campers can occupy a specific site up to 14 total nights in a year. Between February 1–April 15, visitors are limited to a total of 14 nights in the park.