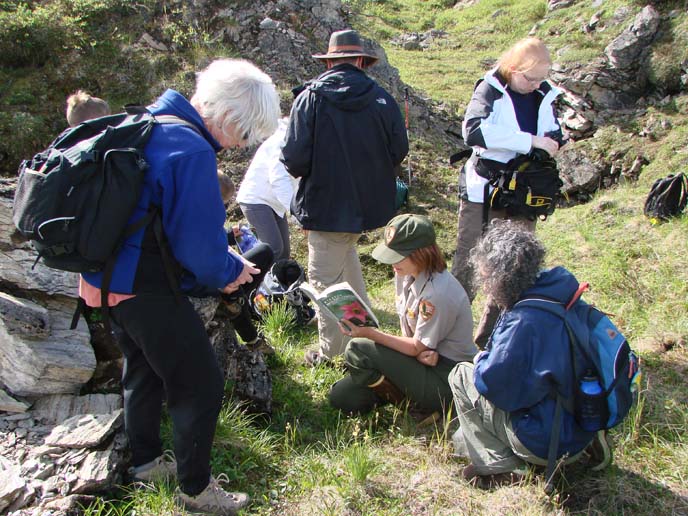 NPS Photo
People enjoy a wide range of activities while traveling through the preserve. Many visitors enjoy viewing the diversity of plants and animals found in the preserve. Visitors come from all over the world to the Seward Peninsula to see rare migratory birds. (PDF - 828 KB)
Other visitors to the preserve enjoy the solitude and remoteness of the site. The preserve is only accessible on foot or by plane during the summer, or by snow machine during the winter. People come to the area to backpack and hike or to relax in the bathhouse at Serpentine Hot Springs. Still others canoe and kayak the pristine lakes and streams. People also fish these waters for world class arctic grayling as well as runs of red, pink, silver, and chum salmon.
The preserve also acts as a hunting ground for subsistence and sport hunters. Many residents of the small communities surrounding the preserve still live off the land as their ancestors have for generations.
For visitors to Nome, the Bering Land Bridge Visitor Center and Headquarters offer some limited exhibits and ranger programs. Check the Calendar of Events or follow us on Facebook or Twitter (@BeringLandNPS) and have program updates sent directly to you!