Bering Land Bridge may be one of the most remote national park units in the country, but that doesn't mean you still can't get involved! We tweet, post, photograph, film, and tell stories about the latest happenings at the preserve for your enjoyment and edification, so we hope you'll take part and connect with us through any or all of our social media outlets, below!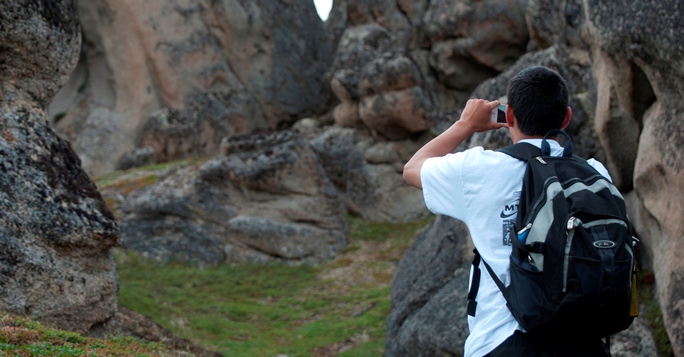 NPS Photo - Andrea Willingham
Like us on Facebook.
Get regular updates on what's happening in the preserve, fun facts about the local environment, and much more!

Connect with us on Flickr.
Enjoy high-quality photos of the preserve and share your own with us on our Flickr page!

Read our blogs.
Check out a behind-the-scenes look at our jobs as park rangers, interns, and researchers!