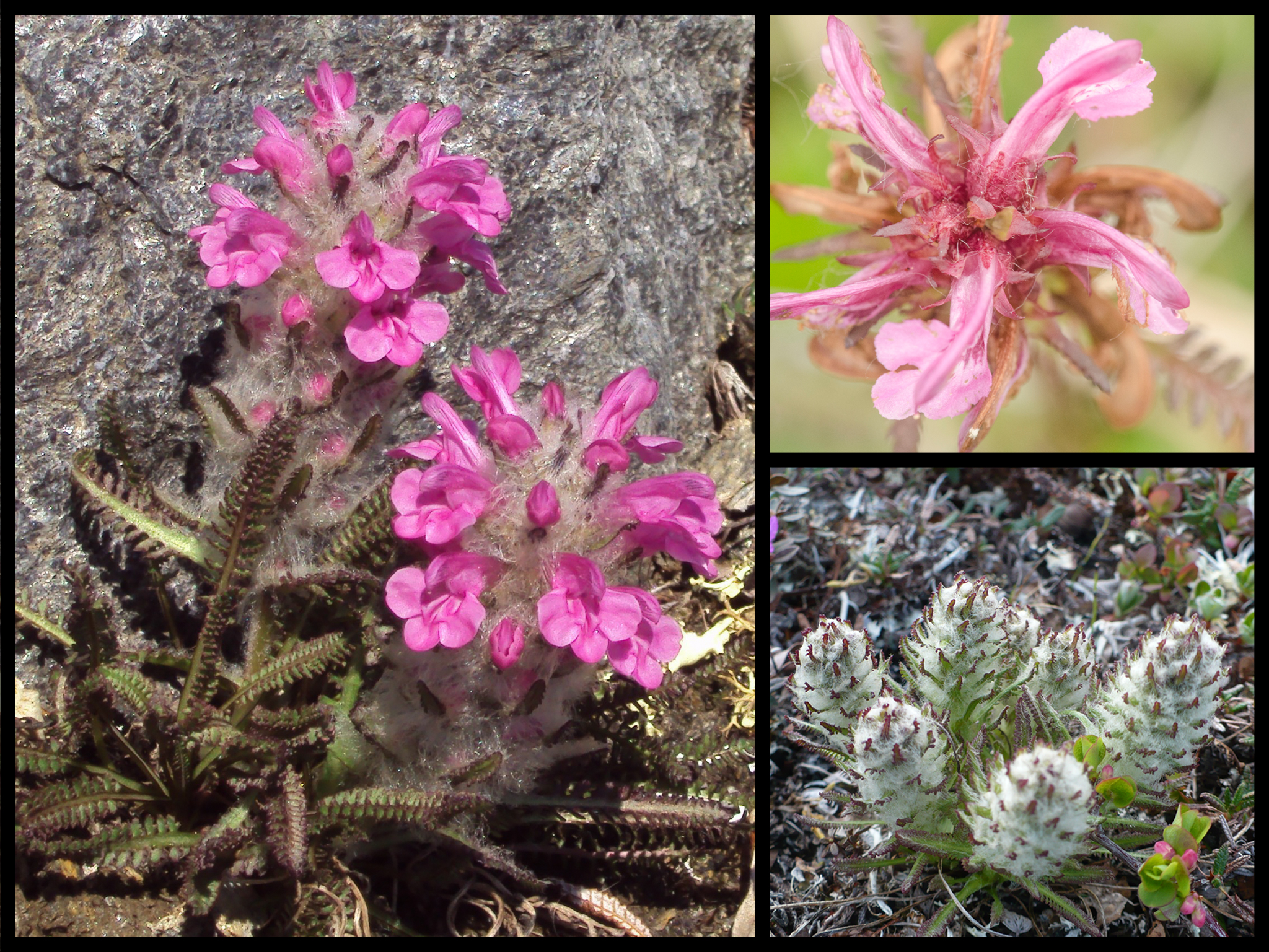 Woolly Lousewort (Pedicularis dasyantha)
Named for the remarkable artic adaptation that gives it its unusual appearance, the Woolly Lousewort can commonly be found in stony tundra areas across northern Alaska.The "wool", as it is know, is a layer of fuzzy insulation, which wraps around the steam of the plant, protecting it from wind and cold. Much like the glass of a greenhouse, the wool can trap solar energy and hold in warm air around the plant, allowing it to grow in the harsh arctic conditions.
The Woolly Lousewort usually has a single thick steam, or occasionally a few steams clustered together, which grows around 6 inches tall. The pink to purple flours bloom in a cluster at the end of the steam. When young, flowers are covered with dense wool. As warmer weather arrives, the flowers break through the wool, painting the landscape shades of rose.
The entire lousewort plant is edible, and has a history of food use by humans. The blossoms can be eaten raw, and have a lightly, sweet taste. The Inupiat have a dish similar to sauerkraut, where the flowers are covered with water and left in a barrel to ferment.The leaves and steams can be cooked and added to a number of dished like soups or casseroles. The lousewort's thick fleshy taproot, which helps it grow in dryer climates, is similar in flavor and texture to a young carrot and can be used in a variety of recipes, or eaten raw.