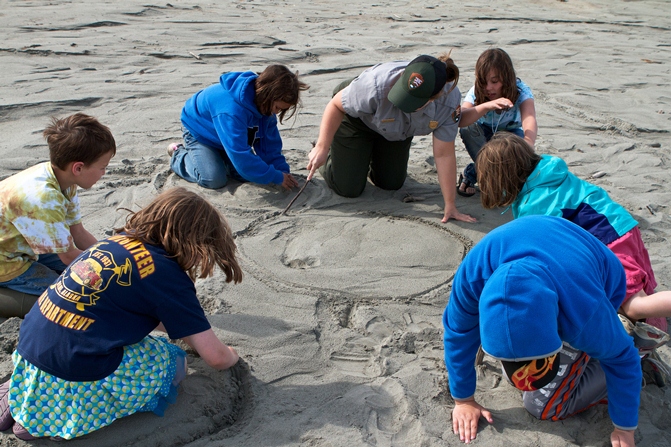 NPS Photo - Allyce Andrew
Mammoth, Muskox and Bears oh my!
Whether you live in Alaska, Florida, Iowa, New Mexico, West Virginia or anyplace else in the world you can discover the story of the Bering Land Bridge's past and present, and you can help make choices for its future. If you like exploring and discovering new things about animals, plants, and Alaska take a look here.
Find out how you can become a
junior ranger
with the
Junior Ranger Book
(PDF 2.62 MB)or how you can be a junior ranger at home.
Read about ice age wildlife and look at pictures from Bering Land Bridge National Preserve. Find extended activities from your Junior Ranger book and more!