Christmas, New Years Closures

The visitor center/WNPA store are closed Christmas (December 25) and New Year's (January 1) Days. Park trails remain open dawn to dusk. More »
Use of Saddle and Pack Stock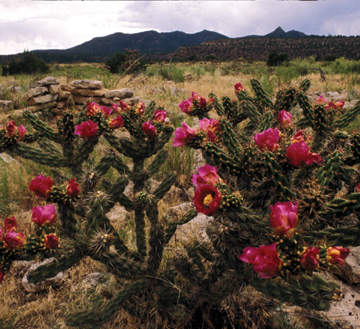 Photo by Dale Coker
CURRENTLY NUMEROUS DOWNED TREES ON PARK BACKCOUNTRY TRAILS HAS LEFT THEM INACCESSIBLE TO PACK STOCK. NO PERMITS WILL BE ISSUED FOR STOCK UNTIL THIS SITUATION IS REMEDIED.
Saddle and pack stock are permitted on some Bandelier trails (click on link at bottom of page for map showing trails that allow stock). A free permit is required and may be obtained at the visitor center in person during operating hours (except the last 20 minutes of the day). Stock are allowed for day-use only, no overnight stays. Pets are NOT allowed to accompany stock. Maximum stock group is six animals. No more than two groups with stock animals will be allowed in the park at one time. No grazing is permitted within the monument. All trash must be packed out.
At this time there are no commercial operators with permits to bring stock into the park. All stock use will be people with their personal stock animals.
Printable map (PDF) of park showing trails that can be used by stock animals.
Did You Know?
Most rattlesnakes bites are "dry" bites in which little or no venom is produced. That doesn't mean you want to get bit. Keep your distance if you encounter a rattlesnake while hiking.