Access by Shuttle Bus Only

Through October 27, 2014 all access to the most visited part of the park, Frijoles Canyon, will be via a mandatory shuttle bus from the nearby community of White Rock from 9 AM - 3 PM daily. Private cars may drive in before 9 AM or after 3 PM. More »
October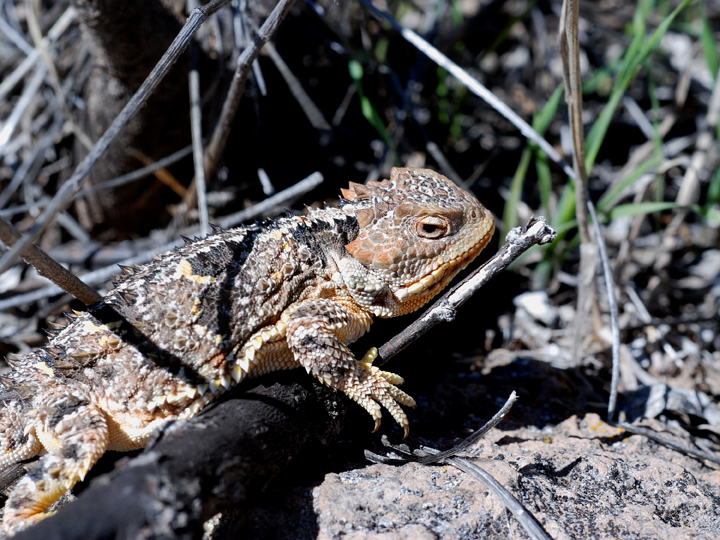 photo by sally king
THE NORM
Days are warm but nights are cool to cold. The first snow of the season may fall by month's end. This is usually an excellent time for hiking in the park's backcountry. Fall color starts in the high country and drops to the lower canyons by mid to late month. Although there is only a little red and no orange, gold is the color of the fall here and it is done very, very well. Tarantulas may be seen crossing roadways or trails. Be careful not to accidentally (or purposely) end their precarious search for a mate by running them over or stepping on them. Reptiles are also very active on these final warm days trying to fatten themselves up for the cold winter ahead. Visitation remains high during the first part of the month as many visitors and buses arrive from Balloon Fiesta in Albuquerque. After Balloon Fiesta visitation drops off sharply and remains slow but steady the rest of the month.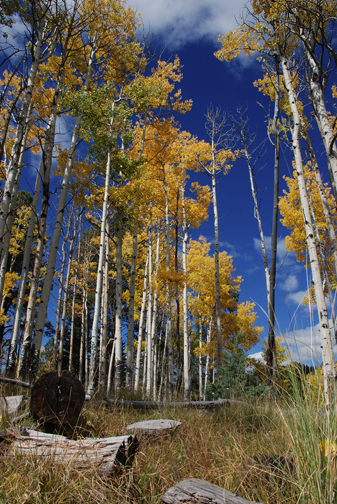 photo by sally king
OCTOBER 2010

At mid month October has been unseasonably warm and sunny. That is supposed to change quickly with cooler wetter weather moving into the area. Fall color is almost done in the high country and is almost peak in the lower elevations like along the Main Loop Trail. Visitation has been busy but the parking lot is rarely filling. All trails remain open. There have been numerous tarantula sightings on the road and trails as the males search for mates. Watch for them. Abert's Squirrels and coyotes have also been quite active in the area. Sandhill cranes have been heard flying over as they head south for the winter.
Did You Know?

Scorpionweed gets its name from the shape of the flowers, which unfold like a scorpion's tail as they prepare to bloom.