Access by Shuttle Bus Only

Through October 27, 2014 all access to the most visited part of the park, Frijoles Canyon, will be via a mandatory shuttle bus from the nearby community of White Rock from 9 AM - 3 PM daily. Private cars may drive in before 9 AM or after 3 PM. More »
November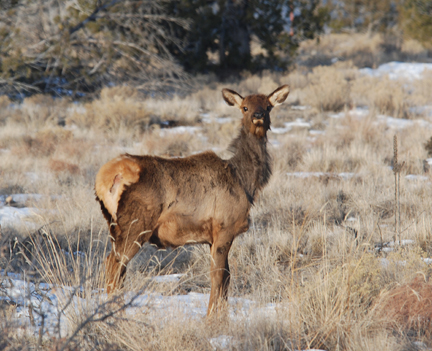 photo by sally king
THE NORM
Cold, gray or snowy days are not uncommon but neither are warm sunny days. Dramatic changes in weather can happen quickly. Sandhill Cranes can be heard flying overhead as they head south for the winter. Trees have lost their leaves. Animals that are active year-round can still be seen along park trails or the entrance road. Those that hibernate won't be seen again until spring. Elk head for lower elevations and may be seen on the entrance road. Visitation is usually low except on the Thanksgiving holiday weekend. By mid-month the fees are collected in the visitor center instead of the entrance station.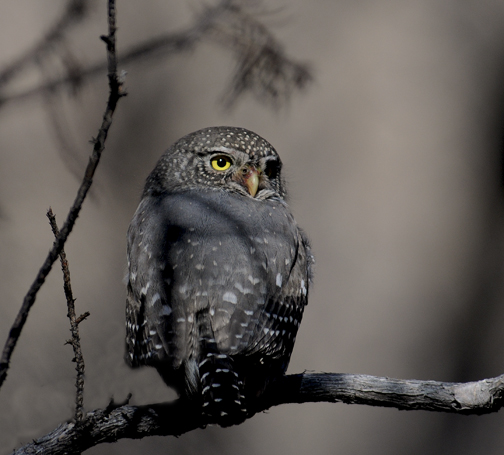 photo by sally king
NOVEMBER 2010
November started warm and sunny but now temps are much cooler and more seasonable. Although there have been a few days with snow in the air, and even a bit on the ground, there is no snow currently on the ground near the visitor center and main trail. Coyotes, chipmunks, and Abert's Squirrels have been active on the Main Loop Trail. Elk and mule deer have been seen on the mesatops. Sandhill Cranes have been passing over on a regular basis heading south for the winter. Visitation has picked up as Thanksgiving approaches. The park is open Thanksgiving day and may be busy.
Did You Know?

A drink that tastes a lot like lemonade can be made from the berries of the Three-leaf Sumac. From this, the bush gets its common name, the Lemonade Bush.