Access by Shuttle Bus Only

Through October 27, 2014 all access to the most visited part of the park, Frijoles Canyon, will be via a mandatory shuttle bus from the nearby community of White Rock from 9 AM - 3 PM daily. Private cars may drive in before 9 AM or after 3 PM. More »
Non-commercial Organized Groups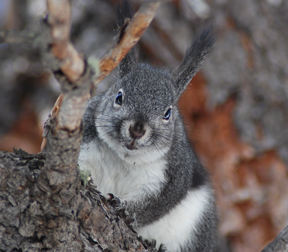 Photo by Sally King
Groups and organizations that are non-commercial, and do not qualify for an educational fee waiver (churches, school clubs, scout troops, and other organizations), must complete a group reservation. Click here for a registration form.
Fee: $6.00 per person (aged 16 and older)
All valid federal passes honored (e.g. National Park, Golden Age, Senior, etc.)
For those groups arriving by bus, click here for information on special bus parking procedures.
Did You Know?

Pinon nuts are rich in vitamins, flavor, and calories (3,000 per pound). Although produced in abundance only every 7 to 10 years, these nuts were a valuable native food source for the Ancestral Pueblo people. More...