January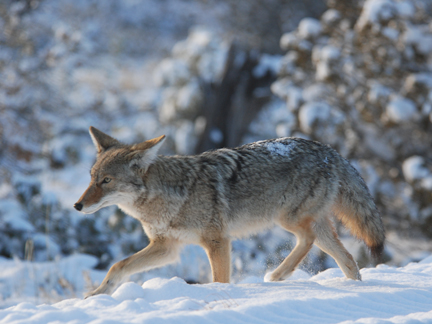 photo by sally king
THE NORM

January usually has significant snow but it is not unusual to have some beautiful sunny days too. Snow can close the ladders at Alcove House and the Main Loop Trail may be closed in the morning after a snow while the staff shovel to clear the trail. Visitation is usually rather light. Frijoles Canyon and the Park Visitor Center are closed on New Year's Day. Abert's Squirrel, Mule Deer, and elk are often seen either on the trails or along the entrance road.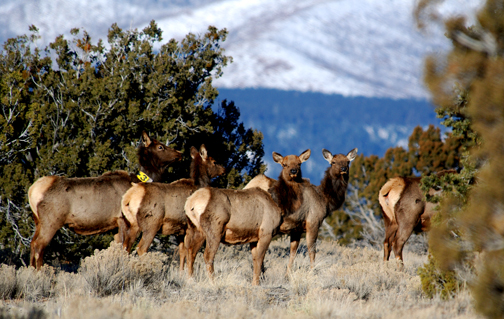 photo by sally king
JANUARY 2011

At mid-month January has been slightly warmer and drier than usual. Even so abundant snow is present at all elevations within the park. On snowy days call 505-672-3861 x 517 to see if the park opening is delayed. All trails are snow-packed with the exception of the cliff dwelling side of the Main Trail. Some trails are quite icy. The ladders at Alcove House are often closed due to ice. Don't forget, Juniper Campground is closed for the winter and will reopen in late February. Snow is plentiful at higher elevations and the skiing is good on the cross-country trails. Wildlife is abundant including numerous sightings of bobcats.
Did You Know?

Katydids are often called leaf hoppers. Their wings and body look like vegetation, a form of camouflage which offers this insect some protection from predators.