Visiting Bandelier in 2012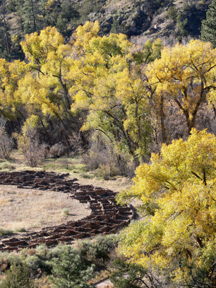 photo by sally king
The fire and floods in the summer of 2011 affected the park in many ways. Even so Bandelier is still a wonderful place to visit.

Current Visitor Center Hours 9 AM - 4:30 PM
Last shuttle to leave the park each day is at 4:30 PM
Park Trails open from dawn to dusk

What's Changed?
Access to Frijoles Canyon Via Shuttle Bus Only
Currently (through November 17, 2012) all access to Frijoles Canyon (the main visited area of the park including the visitor center and major archeological sites) will be via a mandatory shuttle bus from the nearby community of White Rock. The shuttle pickup and drop-off is at the newly opened White Rock visitor center right on Hwy 4. Pets are not permitted on the shuttle. Service animals may accompany their owners and the shuttles are fully accessible. After 4 PM private vehicles are allowed to drive into Frijoles Canyon but, remember, all visitors (and their cars) must leave the canyon by sunset.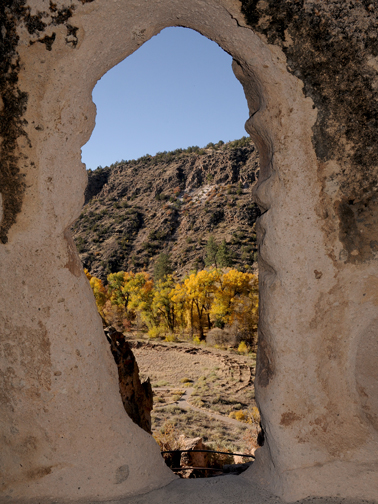 photo by sally king
Historic Visitor Center Reopens
The historic visitor center reopened on May 24, 2012. The park movie is now available . Throughout the summer more and more of the interpretive exhibits will become available as work continues to restore some sense of normalcy to the park. Irreplaceable artifacts will not be put back into the museum at this time.

Snack Bar Goes Cold
Bandelier Trading has shut down the grill at the snack bar. Green chile cheeseburgers are no longer available but a selection of cold sandwiches and salads can still whet the appetite.


Travel in the Backcountry More Difficult
Over 60% of the park's backcountry is within the fire footprint and all the canyons experienced flash flooding. Almost all of the backcountry trails are open (Falls Trail below Upper Falls remains closed) but are more difficult to follow. Persons hiking into the backcountry must be aware of the conditions: trails gone, landmarks changed, burnt out stump holes, and trees likely to fall. The limited water available in creeks has high turbidity (suspended materials) and can kill a filter with minimal use. Camping areas are more limited than before the fire. Backcountry permits are still required for overnight stays.
Boating in Bandelier
Rafters have often used the mouth of Frijoles Canyon as a take out point due to easy access via the Falls Trail. That all changed with last year's floods. Read more.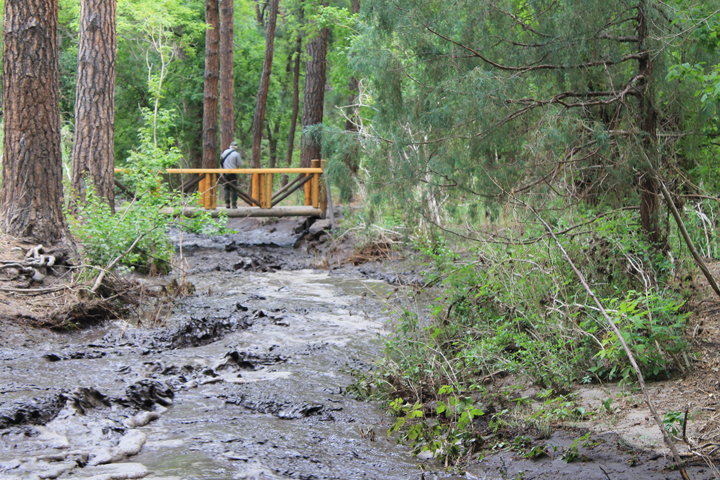 photo by barbara judy
Danger of Flash Flooding Remains High in All Park Canyons
When hiking, especially during the rainy season (July - Sept), there will be an extra need to be vigilant when in any of the park's canyons including Frijoles Canyon. The threat of flash flooding remains extremely high. If a flash flood occurs one should not try to outrun the rising water but instead should head for higher ground. Under no circumstances should anyone try to cross a flooded creek. Watch this 2 minute video to see what last year's flood looked like. On July 11, 2012 Frijoles Canyon experienced its first flashflood for this season. The creek completely filled its banks taking out all of the foot bridges that had been placed there since last year's flood. At any given time some bridges may be missing as a result of high water events. All trails (except Falls Trail below Upper Falls) remain open but visitors are reminded to stay alert (especially in the afternoons) for signs of flooding. Please read "Your Safety in the Event of a Flood".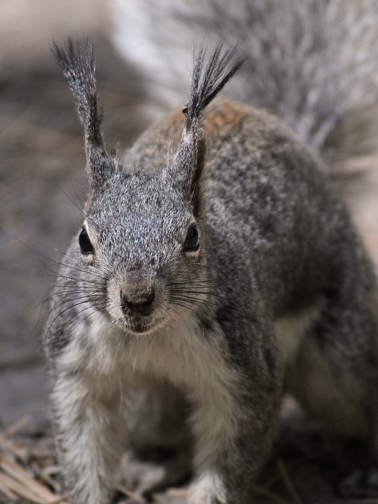 photo by sally king
What's the Same?
There are too many things to list that remain the same, but here are a few:

-People are still able to walk the short trails to the main archeological sites.

-Flowers are struggling to bloom and thrive even amongst the flood debris.
-Juniper Campground is still home to campfires and smores.
-Wildlife, which was in short supply just after the fire, has returned and is seen regularly on the road and trails.
-People who are prepared are still enjoying overnight stays in the backcountry.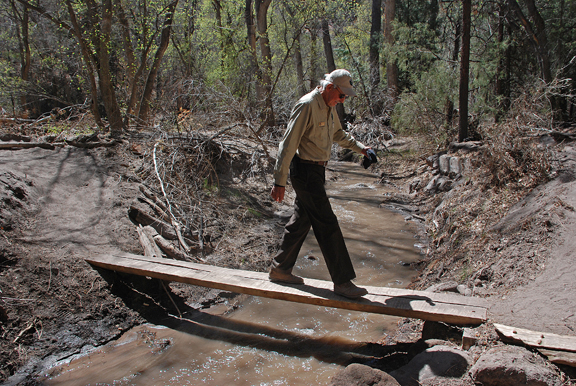 photo by sally king