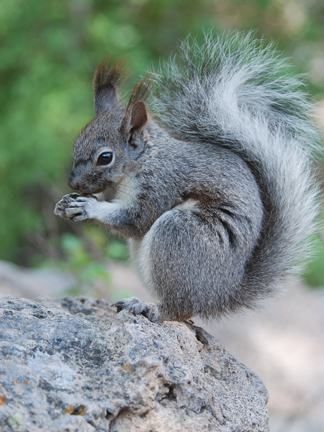 photo by sally king
THE NORM
August weather is marked by beautiful sunny mornings and frequent afternoon thunderstorms. These storms are isolated in nature and may drop large volumes of rain in some areas. They are frequently accompanied by dangerous lightning. The likelihood of afternoon thunderstorms should be taken into account when planning daily activities. Young animals are often mature enough to join parents in feeding activities and may be seen in the park. These include mule deer fawns and many fledgling birds. Evening programs are given every Friday and Saturday night at Juniper Campground. Nightwalks are offered one night each week. Park visitation may be heavy and a wait for parking could be required.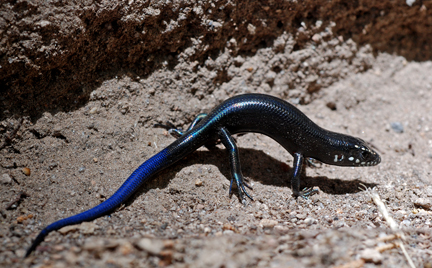 photos by sally king
AUGUST 2010

August weather has been warmer than usual with less frequent but heavier thunderstorms than most Augusts. Visitation has been steady but not busy. There have been waits for parking only on some weekends. The final Nightwalk of the summer was given on August 18th. Butterflies and wildflowers are plentiful. Young animals such as black-headed turkey vultures and fledgling Cooper's Hawks are making an appearance in Frijoles Canyon. A mama black bear and her cubs have also been seen frequently. Remember to keep your distance when you encounter wildlife. Wildlife that gets too used to people is in danger of not surviving. The grand reopening of the visitor center, after a year of rehab, will be on August 25th. There will be Zuni Dancers, craft demonstrations, and tours through the newly updated museum. Make plans to attend.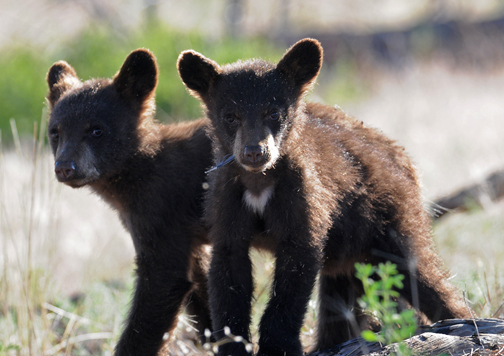 photos by sally king