Access by Shuttle Bus Only

Through October 27, 2014 all access to the most visited part of the park, Frijoles Canyon, will be via a mandatory shuttle bus from the nearby community of White Rock from 9 AM - 3 PM daily. Private cars may drive in before 9 AM or after 3 PM. More »
April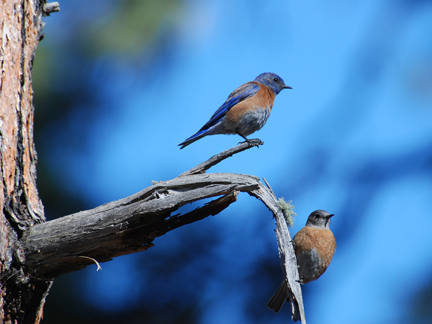 Photo by sally king
THE NORM
Days are mostly sunny and nice while nights are still cold. Snow is not unlikely but the storms are usually brief and the snow wet. Trails at lower elevations are mostly clear of snow but ice lingers in protected areas. Mud is common on some trails. This is a good time for longer hikes in the lower elevations of the park. Wildflowers and butterflies become more common along the trails. Year-round birds begin to search for nesting sites. High elevations maintain a good volume of snow but conditions become less favorable for winter activities. Visitation increases with numerous school groups and bus tours arriving in the park.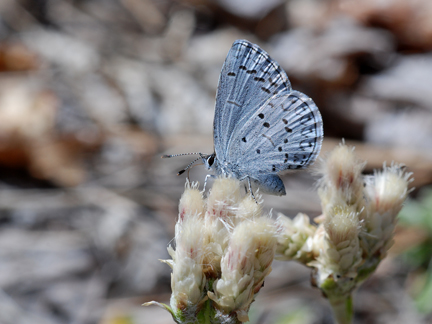 photo by sally king
April 2012
April has been a rollercoaster. One day nice and sunny, the next day snowy or rainy and cold. Pollen is still filling the air so take your allergy medicine before visiting. The turkey vultures have returned and roost nightly in the large cottonwoods near the visitor center. Snow is gone from most elevations and spring flowers are beginning to bloom. Butterflies are flying. Abert's squirrels are being seen regularly even in the island of the parking lot. All loops in Juniper Campground are currently open. Visitation is picking up but has slowed somewhat with most spring breaks being over. Even so with reduce parking available since the fire parking has been filling up in mid day.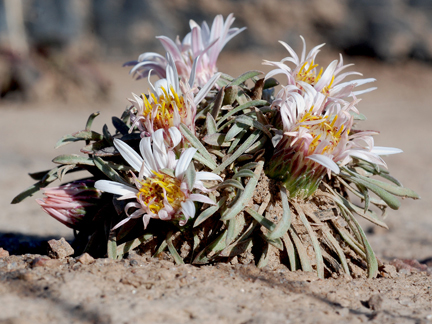 photo by sally king
WILDFLOWERS CURRENTLY IN BLOOM
Easter Daisies
Heron's Bill
Chiming Bells
Wild Plum
Canada Violet
Golden Smoke
New Mexico Olive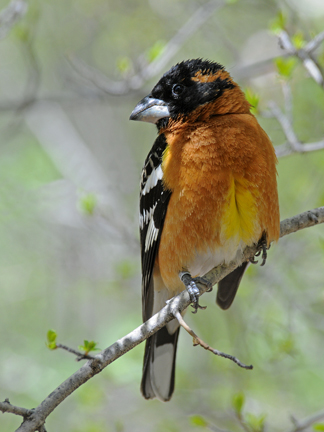 photo by sally king
RECENT WILDLIFE SIGHTINGS
Rock Squirrel*
Eastern Fence Lizard*
Mountain Bluebird
Turkey Vulture*
Yellow-rumped Warbler*
Chipping Sparrow*

*Common park residents that made their first appearance this month after either migrating away for the winter or hibernating.

Did You Know?
Queen butterflies are often mistaken for Monarchs because they look so much alike. This is beneficial to the Queen, who is avoided by predators who fear this look-alike may be as toxic as the Monarch.