Access by Shuttle Bus Only

Starting May 24, 2013 all access to the most visited part of the park, Frijoles Canyon, will be via a mandatory shuttle bus from the nearby community of White Rock from 9 AM - 3 PM daily. Private cars may drive in before 9 AM or after 3 PM. More »
Bandelier Annual Pass Photo Contest 2013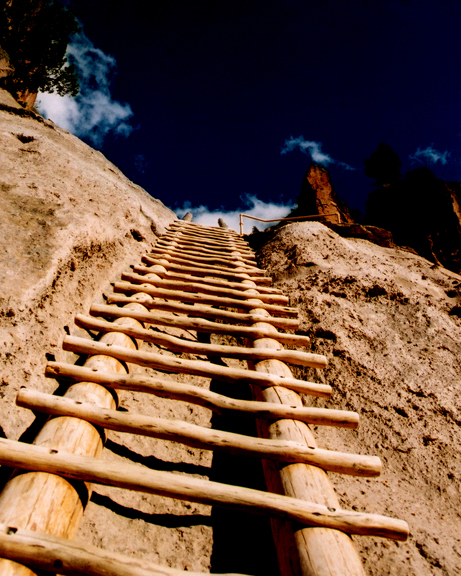 2013 Bandelier Annual Pass Photo/ Artwork Contest
Win an Annual Pass! Are you a photographer or an artist who frequents Bandelier National Monument? Do you regularly buy an annual pass to visit Bandelier? Here is your chance to combine the two! Bandelier National Monument invites you to submit your photo or artwork in a contest to create the 2014 Bandelier Annual Pass. Bandelier sells hundreds of these passes every year. Next year it could be your photograph or artwork that hundreds of others get to see. The winner will have his/her photograph adorn the 2014 Bandelier Annual Pass and wins an America the Beautiful Annual Pass, which covers Entrance Fees or Standard Amenity Fees at sites managed by US Forest Service, National Park Service, US Fish and Wildlife Service, Bureau of Land Management and Reclamation.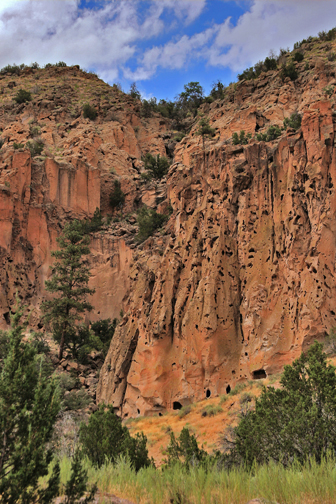 Contest Requirements
1.Photos or artwork must be submitted in high quality digital format as a .jpeg, .tiff, or bitmap file.They must be 300DPI and 3MB or less.
2.The design will be placed on a 4" x 2" plastic card.
3.Please submit to BandPassContest@gmail.com or on a CD which you can drop off at the Entrance Station or Visitor Center, or mail to Fee Collection Supervisor, Bandelier National Monument, 15 Entrance Road, Los Alamos, NM87544. For questions about your entry, please call 505-672-3861, ext. 410.
4.Entries must be received by 5pm, Wednesday, March 27, 2013
5.Please include your name and contact information, includingemail address and phone number with submission
6.Image must be representative of Bandelier National Monument to be considered.
7.Prizes will be awarded to 1st, 2nd and 3rd places
a.First place entry will become the image on the 2014 Bandelier Annual Pass, receive an America the Beautiful Annual Pass, a special family tour, and a copy of the park movie, "Sky Island".
b.Second and third places will receive a 2014 Bandelier Annual Pass, and a copy of the park movie, "Sky Island".
8.Unveiling of the winning entries will take place at Bandelier National Monument at 6:30 pm on April 27, 2013. A PowerPoint presentation showing all the entries will be displayed and the top three entrants will be recognized.
9.Bandelier Annual Passes and Interagency Annual Passes will be for sale as well.Remember, all money from annual passes purchased from Bandelier, stays in Bandelier!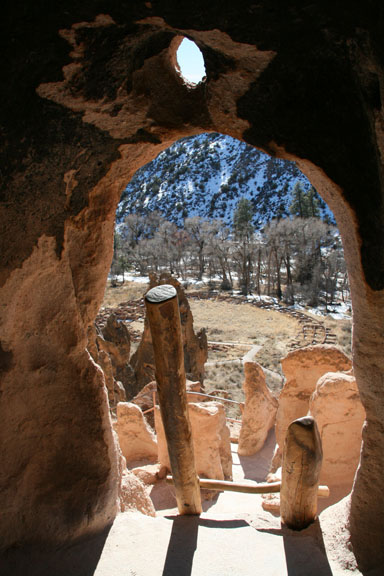 "Contestants retain the copyright to their photographs, and all rights thereto, except as follows. By entering the Promotion, contestants agree to have their submitted photograph used and displayed, either singularly or in combination with others and in any size on the website, social media, and print materials of the Sponsors, Prize Sponsors and Federal Recreation agencies without any fee or other form of compensation due at any time for so long as desired by the National Park Foundation and Sponsors. Credits, descriptions or titles, if any, used with the photos are in the Sponsors' or Federal Recreation Agencies' sole discretion. In the event that ownership of any photograph submitted is challenged in any manner by any person, Sponsors or Federal Recreation Agencies may disqualify that photograph and will discontinue use of the photograph."
There is a National Passport Photo Contest that was just completed. The next year's competition will be underway soon. Click here for details.
Did You Know?

Western Pygmy Blue butterflies are the smallest butterflies in North America.  They have wingspans of just .5 to .6 inches.