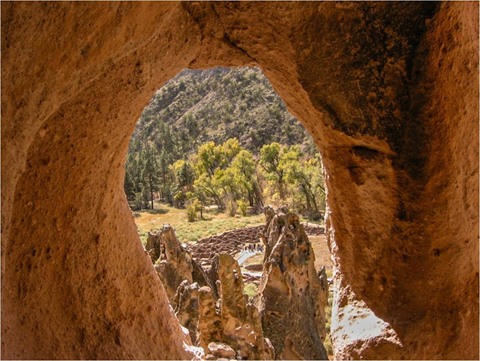 CONTEST REQUIREMENTS
The image must be representative of Bandelier National Monument to be considered, and due to cultural concerns, images may not include kivas, masks, or petroglyphs of humans. Entries must be received by the park by 4:30 PM on March 26, 2014. Other requirements include:
1. Photos or artwork must be submitted in high quality digital format as a .jpeg, .tiff, or bitmap file. They must be 300DPI and 3MB or less.
2. The design must be suitable to be placed on a 4" x 2" plastic card.
3. Images should be submitted to BandPassContest@gmail.com , or copied onto CD and then either dropped off at the Visitor Center, or mailed to: Pass Contest, Visitor Center, Bandelier National Monument, 15 Entrance Road, Los Alamos, NM 87544. Include name and contact information, including email address and phone number, with entry; entries will be acknowledged.
4. For questions about entries, call 505-672-3861, ext. 513.
5. The National Park Service will have use of the top three digital images, credit will be given to the artist or photographer with each use, who will retain copyright. Digital images that are not selected in the top three will be deleted from Bandelier's files and all rights for their use remain with their owners.