Opera on the Rocks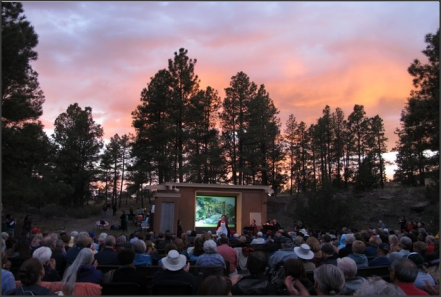 Saturday, September 20, 2014
Los Alamos Opera Guild, Bandelier National Monument, and Atomic City Transits
Presents Opera Alta production of Don Giovanni
Opening duet from Magic Flute : Nathan & Bethany Filer


guild member family (up to 4)

$20
Non guild member family ( up to 4) $35


White Rock Visitor Center or Los Alamos Sullivan Field
Shuttles start to depart to event at

4 PM
with estimated arrive back to pick up locations

7:45 PM
Activities for youth will be provided as well as food and wine vendors.
Bandelier Campers are free to the event.


Please contact Jorge Maldonado at 672.3861 x 713 for more information. For ticket information please visit the Santa Fe web site at www.guildsofsfo.org/LA.
Did You Know?

Katydids are often called leaf hoppers. Their wings and body look like vegetation, a form of camouflage which offers this insect some protection from predators.