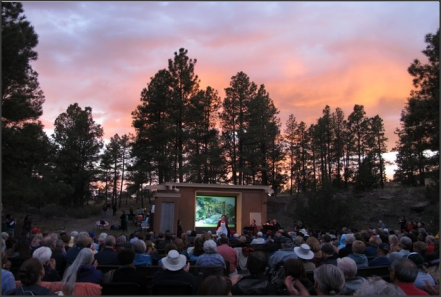 Saturday, September 26, 2015 5:00 PM
Los Alamos Opera Guild, Bandelier National Monument, and Atomic City Transits
Opera
Alta will be producing 2 small pieces with patriotic singalongs to tie in with National Public Lands Day.
Both
opera
pieces will be from Mozart and sung in English.
The first piece will be "Bastien and Bastienna" written by a 12 year old Mozart. The story is sweet, about the travails of a Shepard and her sweetheart, helped along by a would be magician. The second piece will be selections from Mozart's famous "Magic Flute" including the 3 Spirits and Papageno also including arias from Tamino and Pamina.
guild member family (up to 4)

$20
Non guild member family ( up to 4) $35


White Rock Visitor Center or Los Alamos Sullivan Field
Shuttles runs begin at

4:00 PM
with an estimated arrival back to pick up locations

7:45 PM
Activities for youth will be provided as well as food and wine vendors.
Bandelier Campers are free to the event.


Please contact Jorge Maldonado at 672.3861 x 713 for more information. For ticket information please visit the Santa Fe web site at www.guildsofsfo.org/LA.