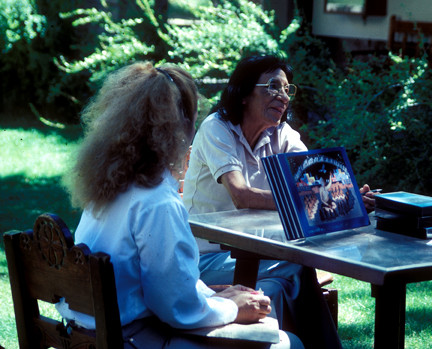 photo by chris judson
Community Life Through the Paintings of Pablita Velarde
"This period of my life at Bandelier….I have learned more about my own people…and I appreciate what the old ones have tried to pass on…I want the earth to remember me through my work." — Tse Tsan, Pablita Velarde
Much of what is known about the community roles, daily life, languages, and traditions of the Ancestral Pueblo people has been learned from Pueblo people today. Their stories, their continued traditions, and their knowledge of this landscape have been passed on to them by their ancestors.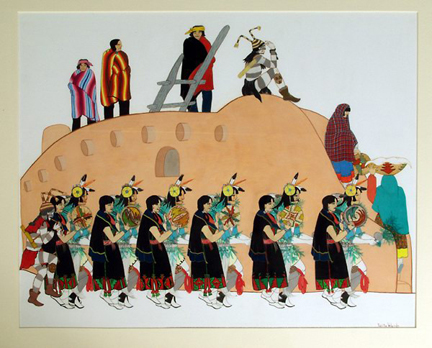 NPS Collection
Depicting Pueblo Life
During the Great Depression, a Santa Clara woman named Pablita Velarde was hired to create artwork depicting Pueblo life for Bandelier's first museum. She combined her unique style with her intimate knowledge of Pueblo culture to create over 70 intricate paintings of the Pueblo world. Her works depict in detail the traditional clothing and hairstyles, ceremonial dances, gender roles, architecture, and activities of daily life. Although Pueblo people are part of a rapidly changing world, they work to preserve their culture.