Visitor Center Open / Road Construction

Park roads and parking lots are under construction. Expect occasional 10 - 15 minute road construction delays along Hwy 240 Loop Road. There is limited parking at the Ben Reifel Visitor Center. Please follow the signs to park in designate areas.
Bicycling
Cyclists are often surprised to discover how impressive the Badlands features seem without a windshield to impede the view. From the back of a bike, it almost feels like you can reach out and touch the rugged buttes and twisted spires. Visitors planning on exploring by bicycle should be aware that bicycles are only allowed on designated paved, gravel, and dirt roads within Badlands National Park. As such, they are not allowed on hiking trails, closed roads, off-road, off-trail, or in backcountry areas.
The Badlands Loop Road is open to cyclists who prefer a paved riding experience. While bicycles are allowed on the road, it is not without its hazards. The scenic road is narrow with many curves. Traffic is heavy from Memorial Day to Labor Day. Lacking much of a shoulder, recreational vehicles with extended mirrors pose a danger for cyclists riding along the sides of the road. Water is not available along the route and cyclists should avoid dehydration by bringing sufficient amounts with them. Obey traffic regulations and wear bright colors, protective clothing, and a helmet.
Several steep passes involving an elevation change of 250 feet in less than 500 meters can be challenging for cyclists not prepared for the experience. Bicycling in the Badlands (74 PDF) outlines suggested routes through the park to maximize downhill sections and offers additional safety messages. Bicycling Off the Beaten Path (51 KB PDF) proposes three routes that take advantage of gravel roads through the park.
Did You Know?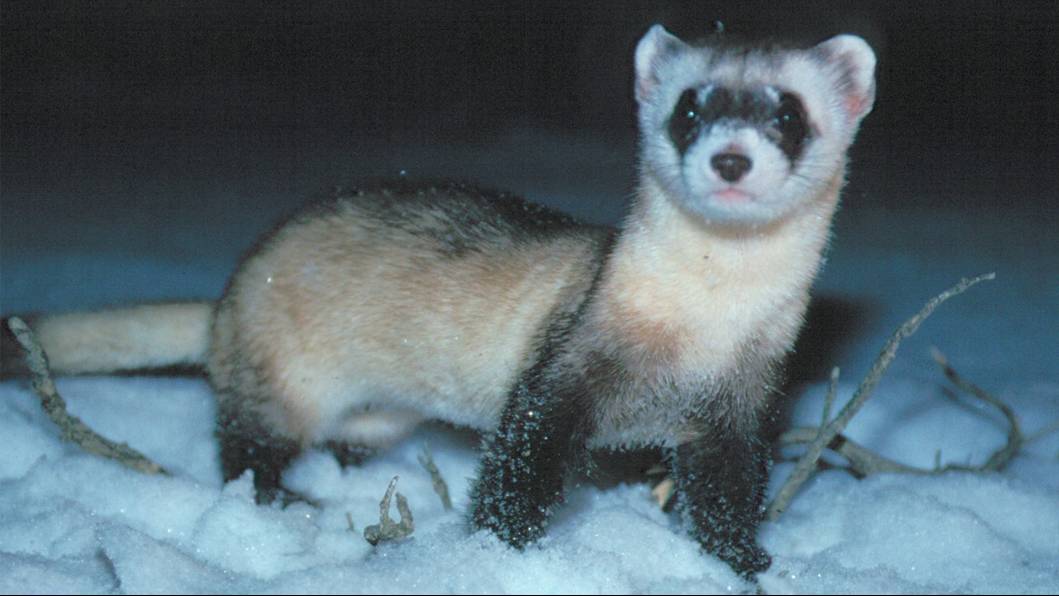 Four species of wildlife have been reintroduced into the Badlands since its establishment as a National Monument in 1939. The black-footed ferret, bighorn sheep, bison, and swift fox, once exterminated from the area's mixed grass prairie, are again thriving in their native habitat.