Pets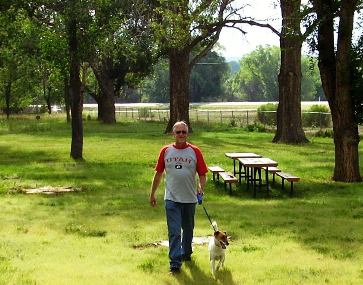 Aztec Ruins welcomes pets on leashes in the picnic area adjacent to the parking lot. Pets are not permitted in the Visitor Center or on the trail through the archeological site.
Remember, temperatures can be high in closed vehicles, even when the outside temperature is not. Do not leave your pet for long periods of time in a locked vehicle.
Pet excrement must be collected by the pet handler and disposed of in the nearest trash receptacle.


Did You Know?

Aztec Ruins lies near the banks of the "River of Lost Souls." In 1776, a Spanish exploration party noted many ancestral Pueblo ruins as they crossed the Animas River valley looking for California. Father Escalante named the stream "Rio de las Animas Perdidas," or "river of lost souls."