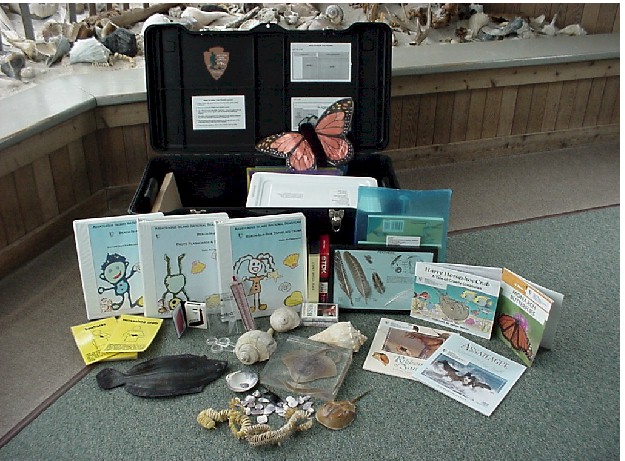 NPS
The Assateague Island National Seashore "Beach in a Box" Traveling Trunk is an environmental education resource which may be used by educators to advance the study of barrier islands and Atlantic coast beaches. .
·The trunks are designed to integrate a variety of educational disciplines from Language Arts to Sciences.
·Cross-curriculum lessons involve creatures who use this dynamic zone, weather, habitat, endangered species and more.
·The trunk contains park dvd, books, sand, shells, egg cases, plastimounts of horseshoe crabs and skates, feather type displays, wind meters, and marine sign language cards.
Create an entire unit around trunk materials or add selected lessons and trunk items to an existing unit.
For reservation information and shipping fees contact the Education Office, at 410-629-6085, or send us an email.
The Beach-In-a-Box traveling trunk is made possible through a grant from the National Park Foundation for Parks As Classrooms.