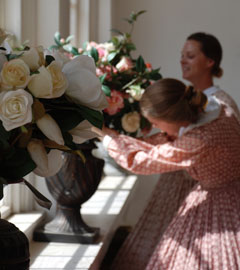 NPS
House Tours
When visiting Arlington house, you may walk through the house at your own pace or you can request a tour. The full tours take between thirty and forty-five minutes. On the weekends, full tours are conducted on the bottom half of every hour. The weekend guided tours take you to areas not normally accessible and meet under the large tree behind the house.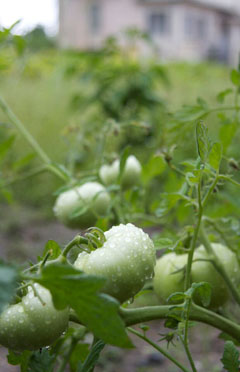 NPS
The Museum and Enslaved Quarters
The Robert E. Lee Museum at Arlington House contains exhibits and artifacts about Robert E. Lee and his
family. Included are original objects from the Lee and Custis families.
The enslaved quarters are located on the North and South ends of Arlington House and help to tell other parts of the Arlington House story.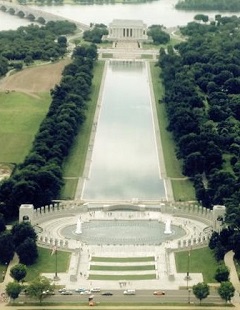 NPS
Other Sites
Arlington National Cemetery surrounds Arlington House, occupying more than half of the 1100 acres of land that was Arlington Plantation, home of George Washington Parke Custis and Robert E. Lee. Visit the gravesite of President John F. Kennedy and see the changing of the guard at the Tomb of the Unknown Soldier.
The National Mall is just across the Potomac River from Arlington House. The National Mall and Memorial Parks include the Lincoln Memorial, the Washington Monument, the Jefferson Memorial, the Franklin Delano Roosevelt Memorial, the Vietnam Veterans Memorial, the Korean War Veterans Memorial, and the National World War II Memorial.
Arlington House is administered by the George Washington Memorial Parkway and also includes the Netherlands Carillon and the U.S. Marine Corps War Memorial (often called the Iwo Jima Memorial), both located just north of Arlington Cemetery. The parkways runs alongside the Potomac River from the American Legion Bridge on the beltway to George Washington's Mount Vernon Estate.