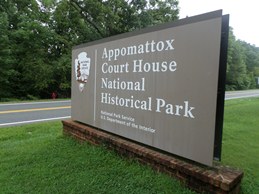 We strongly advise those using GPS to also use a map and be aware of the signs leading to the Park. Sometimes it can be difficult to find the Park using a GPS. It can be easy to miss the main entrance and drive into the historic village. We advise people to begin their visit at the main entrance, National Park Drive.


GPS users should use the following address:
111 National Park Dr.
Appomattox, Va 24522