150th Anniversary of the Civil War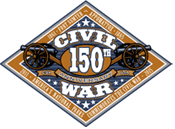 NPS
Click here to get more information on "Civil War Conversations," a series of free lunchtime talks presented by The Museum of the Confederacy and Appomattox Court House NHP.

There are many opinions about when the Civil War began. Some point to the firing on Ft. Sumter, South Carolina on April 12, 1861, or to the first major land battle at Manasas, Virginia on July 21, 1861. Others feel that the Civil War was foretold when John Brown and his followers raided Harper's Ferry, Virginia on October 16, 1859. Politically though, many agree that the election of Abraham Lincoln in November 1860 sealed the nation's fate toward war.
To mark the 150th anniversary of the Nation's greatest conflict, Appomattox Court House NHP will be submitting monthly articles to chronicle this epic struggle. Read these history-packed articles and follow the war month-to-month.
The 150th anniversary of the Civil War is being celebrated by issuing Civil War commemorative trading cards. There are 189 trading cards available at National Parks throughout the Northeast and National Capitol Regions. These cards are intended to encourage participants to think about the significance of the historic civil war sites visited. Click here to see the trading cards being issued by the Appomattox Court House National Park.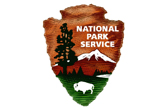 The National Park Service website commemorates a defining event in our nation's history and its legacy in the continuing fight for civil rights. The issues at the heart of the Civil War remain relevant today: equality for all Americans, the appropriate reach of the federal government, and the effort to reconcile differing cultural values under a single national flag.

The goal of the State of Virginia's sesquicentennial commemoration website is to better understand our past by examining many facets of the Civil War from many perspectives: Union, Confederate and African-American; battlefront as well as home front; and military tactics as well as cultural and social legacies.
Did You Know?
As General Lee left the McLean House, according to History of the 198th Regiment of the Pennsylvania Volunteers, "one of our bands, near by, through the generous impulse of the moment, struck up the appropriate air of Auld Lang Syne." (Original instrument is exhibited at Appomattox Court House NHP.)