"There are no better teachers for those who come after us than the silent monuments on the battlefields, marking the places where men died for a principle they believed right, whether they wore the blue or the gray uniform."
Major Wells Sponable, 34th New York Monument dedication
Help Antietam Battlefield Preserve the Tangible Reminders of Sacrifice The purpose of the Adopt-a-Monument program is to find concerned individuals, organizations and companies that will "adopt" monuments on the Antietam National Battlefield. Donated funds help the park's Cultural Resources Division perform critical preservation treatments on ninety-six monuments, over half of which have major sculptural elements, statues, carved reliefs, and ornamental embellishments.
Adopt-a-Monument is a way for people to make a meaningful contribution--from a penny, to a dollar, to hundreds of dollars. Currently, donors have contributed to the restoration of more than 30 monuments. If you or your organization is interested, please contact Superintendent Susan Trail at (301) 432-7648 or send her an e-mail.
Adopt-a-Monument Success Story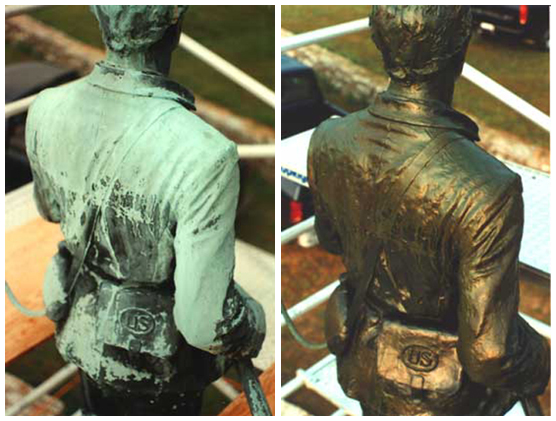 NPS Image