Temporary Closure of the Memorial Building

The Memorial Building, enclosing Andrew Johnson's tailor shop will be closed on September 22 and 23, 2014.
Early Home Wheelchair Lift Temporarily Inaccessible

The wheelchair lift at the Early Home will be temporarily inaccessible during the week of September 22, 2014.
Support Your Park
Many friends and organizations contribute to the success of Andrew Johnson National Historic Site and National Cemetery. Volunteers-in-Parks, park partners, park friends and cooperating associations provide their commitment, expertise, time and resources to help preserve and share this American treasure. These park supporters preserve and protect our national heritage, our special places and our American history for future generations.


Did You Know?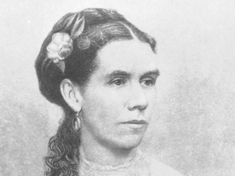 Johnson's daughter Martha found unframed portraits of J.Q. Adams, Van Buren, Tyler, Polk, Fillmore, and Pierce in the White House attic. They were framed and hung on the state floor. President Johnson enjoyed escorting guests through the hall to show the paintings.