Your Safety
Your safety is important to us.
Please be advised that the doorframes and stairwells in the historic structures may be very low.
Stairways can be steep and narrow.
Be sure to mind your footing on brick sidewalks.


Did You Know?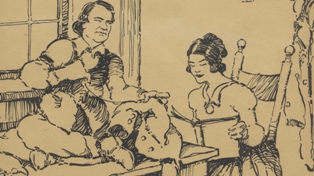 Contrary to popular thought, Eliza did not teach her husband to read. She did help Andrew Johnson build on what he already knew by tutoring him from her schoolbooks. She also read to him in the Tailor Shop while he worked.