Pets
Pets, with the exception of those trained to assist disabled persons, are not allowed in park structures such as the Visitor Center, Early Home, Museum, or Homestead.
Pets on leashes are allowed on the Homestead grounds, as well as on roadways and sidewalks of the National Cemetery


Did You Know?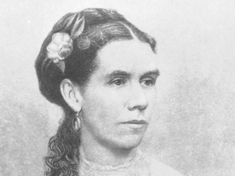 Johnson's daughter Martha found unframed portraits of J.Q. Adams, Van Buren, Tyler, Polk, Fillmore, and Pierce in the White House attic. They were framed and hung on the state floor. President Johnson enjoyed escorting guests through the hall to show the paintings.