Pets
Pets, with the exception of those trained to assist disabled persons, are not allowed in park structures such as the Visitor Center, Early Home, Museum, or Homestead.
Pets on leashes are allowed on the Homestead grounds, as well as on roadways and sidewalks of the National Cemetery


Did You Know?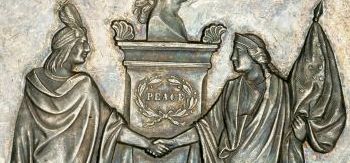 In 1868, Andrew Johnson signed the Navajo Treaty which allowed native people to return to their land in NE Arizona and New Mexico and SE Utah. Part of the land now comprises Canyon De Chelly National Monument.