Getting Around
There is no public transportation at the site.
National Park Service signs are posted along major routes to direct you to the Visitor Center. If you need assistance with navigation once you arrive, ask the Visitor Center employee for maps to direct you to each area of the site, or to routes in and out of town.
If you need additional assistance before you arrive, please feel free to call the Visitor Center at 423-638-3551.


Did You Know?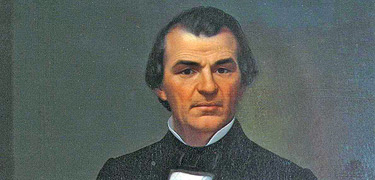 Samuel Shaver, a renowned Tennessee artist, taught at the Oddfellows Female Institute in Rogersville, TN where Johnson's daughter Mary was a student. A Shaver portrait of Johnson was saved during the Civil War by a Greeneville lady who wrapped it in newspaper and hid it in front of her fireplace.