Temporary Closure of the Memorial Building

The Memorial Building, enclosing Andrew Johnson's tailor shop will be closed on September 22 and 23, 2014.
Early Home Wheelchair Lift Temporarily Inaccessible

The wheelchair lift at the Early Home will be temporarily inaccessible during the week of September 22, 2014.
Vintage Postcards
Did You Know?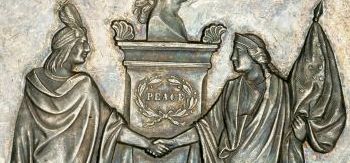 In 1868, Andrew Johnson signed the Navajo Treaty which allowed native people to return to their land in NE Arizona and New Mexico and SE Utah. Part of the land now comprises Canyon De Chelly National Monument.