Early Home Wheelchair Lift Temporarily Inaccessible

An improved wheelchair lift for the Early Home is being installed. During the transition, the lift will be temporarily inaccessible during the week of September 22, 2014.
Vintage Images
Did You Know?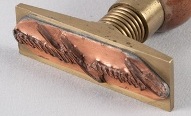 Andrew Johnson was injured in a train wreck in 1857. Afterwards his right elbow was virtually immobile and he often used a signature stamp for documents.