Potential Closures of Homestead

The heat index in the Andrew Johnson Homestead has reached levels hazardous for visitors and staff. There is the potential that the house will be partially closed for tours. For information call the Visitor Center at 423-638-3551.
Johnson Family Members who served in the Civil War
A short video outlining Johnson family members who served in the Civil War, and the subsequent creation of the Andrew Johnson National Cemetery.

Duration:

1 minute, 43 seconds
Did You Know?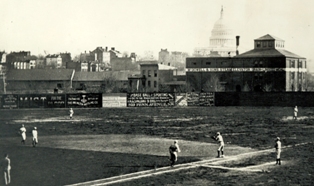 Andrew Johnson enjoyed watching baseball. He was the first President to host a baseball team at the White House, and he gave employees time off to watch a game between the Washington Nationals, Philadelphia Athletics and Brooklyn Atlantics.