Thursday October 23rd, 2014 1:30 Homestead Tour is Not Available

Please note that on Thursday October 23rd, 2014, there will not be a Homestead tour offered at 1:30. Tours will resume at 2:30. Please check in at the visitor venter to sign up for Homestead tours.
Park Newspaper
Did You Know?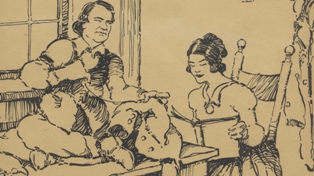 Contrary to popular thought, Eliza did not teach her husband to read. She did help Andrew Johnson build on what he already knew by tutoring him from her schoolbooks. She also read to him in the Tailor Shop while he worked.