Early Home Wheelchair Lift Temporarily Inaccessible

An improved wheelchair lift for the Early Home is being installed. During the transition, the lift will be temporarily inaccessible during the week of September 22, 2014.
Park News Archive
Did You Know?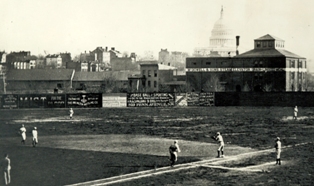 Andrew Johnson enjoyed watching baseball. He was the first President to host a baseball team at the White House, and he gave employees time off to watch a game between the Washington Nationals, Philadelphia Athletics and Brooklyn Atlantics.