Getting Ready for 2016
The National Park Service turns 100 on August 25, 2016. To us, it's not about cakes and candles — it's about being an organization ready to take on the challenges of our second century. Our blueprint to get there — A Call to Action — outlines the innovative work we want to accomplish. Andrew Johnson National Historic Site is a big part of this effort. Take a look at what we're doing locally and get involved!
Did You Know?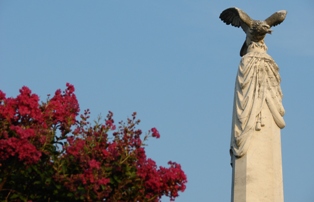 Andrew Johnson's final resting place is on a high hill known as Monument Hill. President Johnson was buried with the American flag wrapped around him and with his personal copy of the Constitution of the United States.