Getting Ready for 2016
The National Park Service turns 100 on August 25, 2016. To us, it's not about cakes and candles — it's about being an organization ready to take on the challenges of our second century. Our blueprint to get there — A Call to Action — outlines the innovative work we want to accomplish. Andrew Johnson National Historic Site is a big part of this effort. Take a look at what we're doing locally and get involved!
Did You Know?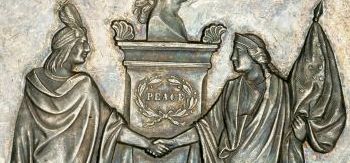 In 1868, Andrew Johnson signed the Navajo Treaty which allowed native people to return to their land in NE Arizona and New Mexico and SE Utah. Part of the land now comprises Canyon De Chelly National Monument.