News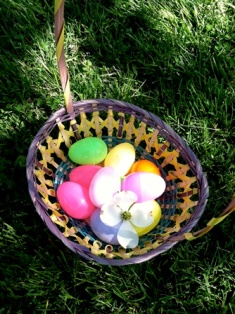 An NPS Photo
Easter Egg Roll Tradition Continues
The Andrew Johnson National Historic Site in partnership with the Nathanael Greene Museum invites the young, and the young at heart, to participate in the annual "Easter Egg Roll" to be held on Saturday, March 28th from 2:00 –4:00 p.m. Meet at the Nathanael Greene Museum at 2:00 for the indoor activities, then participate in an Easter Egg Roll at the Andrew Johnson Homestead on Main Street in Greeneville, TN.
"Our Seventeenth President had an important part in the making of an Easter tradition at the White House" stated Park Superintendent Lizzie Watts."We are offering a family opportunity to learn more about both President Johnson and how his family enjoyed their leisure time."
For the Civil War Sesquicentennial
To recognize and commemorate the 150th anniversary of the Civil War, the Andrew Johnson National Historic Site has created Civil War specific exhibits relating to Andrew Johnson and his family. Andrew Johnson served as Military Governor of Tennessee starting in 1862, and his family either served in the army or spent time as refugees as they struggled to join him in Nashville, TN.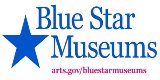 arts.gov
The Andrew Johnson National Historic Site is participating in the Blue Star Museum program. Read More.
Highlights of previous programs at Andrew Johnson NHS: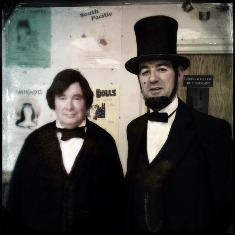 A
braham Lincoln and Andrew Johnson discuss Election of 1864

The public bore witness to history as Abraham Lincoln and Andrew Johnson described their winning ticket of 1864 in the Behan Arena at Tusculum College Tuesday, November 18, 2014. Portrayed by award-winning presenters Chris Small and Daniel Luther, President Lincoln and Vice President-elect Andrew Johnson were interviewed by Tennessee Tech Professor William Hardy for the public to watch and listen. The lively first person style interview unveiled the two politicians' impressions regarding the recent election, along with their opinions and visions to re-join the nation after the Civil War.
Lincoln was a Northern Republican and Johnson was a Southern Democrat who joined forces on the overwhelmingly successful National Union Party ticket in the 1864 elections. This was the one and only time in history that the National Union Party ticket was named in a presidential election.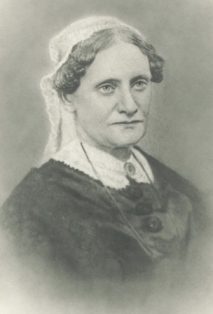 In 2013,
First Lady Eliza McCardle Johnson was featured on
C-Span's "First Ladies: Influence and Image"
series. This broadcast enabled viewers to learn more about this reclusive yet quietly influential lady.
Eliza Johnson is credited with teaching her husband to read and write. He actually had the rudiments of an education, and she helped further it along. Andrew Johnson acknowledged his gratitude in some of his speeches:

Nashville's Union and American synopsis from a Johnson speech at Sparta (1853): "God bless woman! For she had taught him the rudiments of the education which he had."
And from Johnson's remarks at the Tennessee State Fair (1857): "I tell you, my fellow-citizens, the day is coming when it will be seen that the integrity of this government depends upon the education of our daughters."