The 13th Amendment
The 13th Amendment abolished slavery in the United States. It was adopted in 1865.
Section 1
Neither slavery nor involuntary servitude, except as punishment for crime whereof the party shall have been duly convicted, shall exist within the United States, or any place subject to their jurisdiction.
Section 2
Congress shall have the power to enforce this article by appropriate legislation.
Did You Know?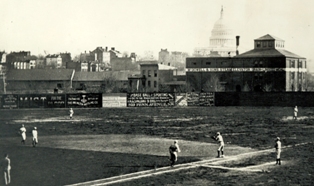 Andrew Johnson enjoyed watching baseball. He was the first President to host a baseball team at the White House, and he gave employees time off to watch a game between the Washington Nationals, Philadelphia Athletics and Brooklyn Atlantics.