The 13th Amendment
The 13th Amendment abolished slavery in the United States. It was adopted in 1865.
Section 1
Neither slavery nor involuntary servitude, except as punishment for crime whereof the party shall have been duly convicted, shall exist within the United States, or any place subject to their jurisdiction.
Section 2
Congress shall have the power to enforce this article by appropriate legislation.
Did You Know?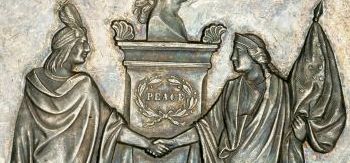 In 1868, Andrew Johnson signed the Navajo Treaty which allowed native people to return to their land in NE Arizona and New Mexico and SE Utah. Part of the land now comprises Canyon De Chelly National Monument.