Teacher Workshops
The 2014 Teacher Workshop will incorporate Common Core Standards into the program as participants investigate life in Greene County during the era of the U.S. Civil War and Reconstruction. Check back for dates and more information on this workshop.

How to sign up:
Contact Park Ranger Jennifer Pierce
423-639-3711 x. 109
Did You Know?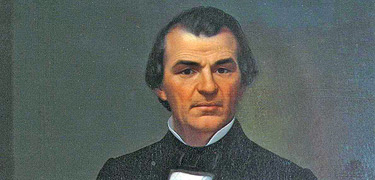 Samuel Shaver, a renowned Tennessee artist, taught at the Oddfellows Female Institute in Rogersville, TN where Johnson's daughter Mary was a student. A Shaver portrait of Johnson was saved during the Civil War by a Greeneville lady who wrapped it in newspaper and hid it in front of her fireplace.