Thursday October 23rd, 2014 1:30 Homestead Tour is Not Available

Please note that on Thursday October 23rd, 2014, there will not be a Homestead tour offered at 1:30. Tours will resume at 2:30. Please check in at the visitor venter to sign up for Homestead tours.
Teacher Workshops
The 2014 Teacher Workshop will incorporate Common Core Standards into the program as participants investigate life in Greene County during the era of the U.S. Civil War and Reconstruction. Check back for dates and more information on this workshop.

How to sign up:
Contact Park Ranger Jennifer Pierce
423-639-3711 x. 109
Did You Know?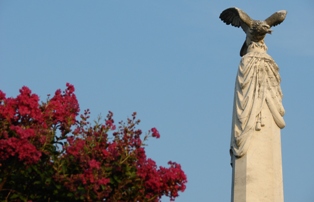 Andrew Johnson's final resting place is on a high hill known as Monument Hill. President Johnson was buried with the American flag wrapped around him and with his personal copy of the Constitution of the United States.