Early Home Wheelchair Lift Temporarily Inaccessible

An improved wheelchair lift for the Early Home is being installed. During the transition, the lift will be temporarily inaccessible during the week of September 22, 2014.
Be A Junior Ranger
An NPS Photo
To complete the Junior Ranger booklet, you just need to finish the number of activities required for your age group in the booklet. While you are doing the booklet, you can also visit the different areas of the park - the Visitor Center/Museum, the Tailor Shop, the Early Home, the Homestead, and the Cemetery. When you are done, bring your booklet back to the Visitor Center so the attendant on duty can check your booklet and award you a Junior Ranger badge!
You can also become a web ranger, and visit the National Parks online. Visit www.nps.gov/webrangers.


Did You Know?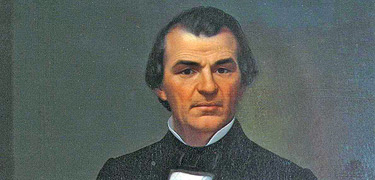 Samuel Shaver, a renowned Tennessee artist, taught at the Oddfellows Female Institute in Rogersville, TN where Johnson's daughter Mary was a student. A Shaver portrait of Johnson was saved during the Civil War by a Greeneville lady who wrapped it in newspaper and hid it in front of her fireplace.