Potential Closures of Homestead

The heat index in the Andrew Johnson Homestead has reached levels hazardous for visitors and staff. There is the potential that the house will be partially closed for tours. For information call the Visitor Center at 423-638-3551.
The Johnson Family Burial Plot
Did You Know?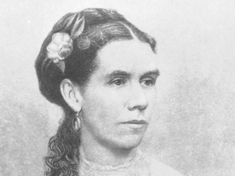 Johnson's daughter Martha found unframed portraits of J.Q. Adams, Van Buren, Tyler, Polk, Fillmore, and Pierce in the White House attic. They were framed and hung on the state floor. President Johnson enjoyed escorting guests through the hall to show the paintings.