Things To Know Before You Come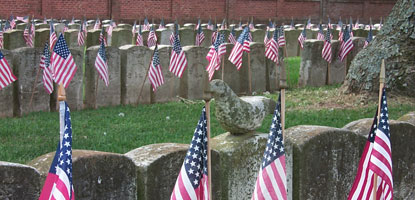 NPS/Alan Marsh
Here are some things you might want to know about Andersonville National Historic Site before you visit the park and surrounding area.
The National Cemetery remains active, and it is possible that a funeral may occur during your visit. Be aware of cemetery regulations and respectful at all times.
more...
No lodging or camping is available in the park. The communities surrounding the park offer these services and more.
more...
Southwest Georgia is a subtropical environment with high humidity and high temperatures. Be aware of the weather conditions during your visit and always mindful of the heat.
more...
In order to conserve the artifacts on display, some exhibit areas in the museum have reduced or dim lighting.
Our main exhibit gallery uses an experiential approach to explore the prisoners of war story - exhibits and artifacts are not displayed in chronological order.
Pets are welcome to visit Andersonville with some restrictions.
more...

Our Frequently Asked Questions page has lots of additional information that visitors often want to know.